/my_files/gadget_images/103708_561ce64c6464f159090022.jpg
/my_files/gadget_images/103708_55dcae23bca93003124059.jpg
/my_files/gadget_images/103708_561cee3ae6fa5273531942.jpg
/my_files/gadget_images/103708_561cee43e0452164628466.jpg
/my_files/gadget_images/103708_561ce26a02128164107546.jpg
/my_files/gadget_images/103708_56402edf8b332572690869.jpg
Our Mission Statement
customer service and expertise to enable
our client to achieve their real estate
objective.
Commercial and Residential (Sales or Leasing)
We specialize in commercial and residential real estate transactions in and around Springfield, IL.
Our expertise includes:
Buying / Selling
Leasing
Relocation
Site Analysis
Site Acquisition / Assemblage
Property Management
Looking to SELL or LEASE your property? We will be happy to provide you with a
FREE MARKET ANALYSIS
and Property Evaluation. A professional marketing plan will help you best expose and promote your property to potential buyers or renters.
Looking to BUY or
RENT
a property? Having us as your buyer's agent working for YOU is free to you!
Experience You Can Count On
We have years of experience in:
Commercial and residential leases

Commercial and residential buy/sell transactions

Managing property and real estate entities

Financing or restructuring options
Property development
Property Management
When it comes to maximizing the profits on your investments, we know how important it is to have someone experienced and reliable. In order to do that we focus on keeping your property occupied, running smoothly and safely. This all effects the bottom line. Our property management and rental services can be customized and flexible to meet your particular needs and goals.
Full Service
With over 25 years of experience, we understand what buyers and sellers, tenants and landlords expect - and we are here to help you through the process in a cost effective and efficient way. Call us today at (217) 899-3400

or drop us an email at

CLICK HERE . We'd like to hear what your specific goals and needs are, and will be happy to review our services with you for FREE.

Look forward to hearing from you soon!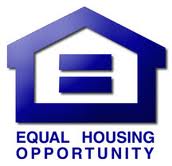 Monthly mortgage calculation is an estimate only. Actual monthly payment may differ.
Interest Rates (National Avg.)